Today was a day that started backing up around 3 PM - BEEP BEEP BEEP - and was unaware that it was not offloading on a dock, but about to go thumping down a rocky hillside. Around 8 PM I gave up on the parking brake. Came off in my hand, actually. Nothing major, just cumulatively discouraging. And busy: out on family matters for most of the evening, with a theater performance and a piano recital on the same night. So I got nothing, except for the yard of stuff below. Forgive me. Bounteous fun on Monday, I swear.

Have to have a Downtown East update. The mroe the buildings finish off, the more it looks as if the old StarTribune building belongs in their company.
It is a futile conceit.




As usual for Friday, the Music Cues. Of course we begin with the Couple Next Door, with its cheerful soundtrack of the mid-century domestic scene.
I'm now in the 700s, with only a few dozen to go. Makes me sad to think it's coming to an end, but that's for another day. These cues are from the 600s, which had all sorts of surprises.

| | |
| --- | --- |
| | CND Cue #548 More of the documentary-narration music they could write by the yard. |

| | |
| --- | --- |
| | CND Cue #549 I have no idea where this one came from. |

Moving along with the innumerable Gunsmoke cues. I'm listening to the show in sequence, so I've noticed how they dropped the old-west harmonica / trumpet cues for bigger orchestra cues, which brought the radio version in sync with the TV version. They hadn't written all the Gunsmoke-specific cues for this episode, though, so they reached into the library . . . and what's this?

| | |
| --- | --- |
| | Gunsmoke #86 This played about every week on the Couple Next Door. |

| | |
| --- | --- |
| | Gunsmoke #87 This also showed up on CND, since it's light domestic stuff. Doesn't work for Gunsmoke at all. |

Back to the Couple Next Door. Peg never said explictly where the show was located, and she lived outside of New York, so I always assumed it was a nice town far enough from New York to feel apart. Then again, there were always Minnesota roots for the show; it began in Minnesota, had the original name "Ethel and Albert" - as in Albert Lea - and the couple lived on Edgecombe Road, which is a street in St. Paul, Minnesota. Eventually she started dropping actual Minnesota placenames into the script. First Mankato, then Mazeppa, and now . . .

| | |
| --- | --- |
| | Where is the show? |

The marker on top is Pine City. You know, based on this, you could imagine that the Couple Next Door took place in the vague middle of the triangle, on the Western edge.
Minnetonka, in other words. One more next week.

To round out the radio offerings, this week's advertisement. 1960.
| | |
| --- | --- |
| | Suppose that Newport Dame should just walk right in here. |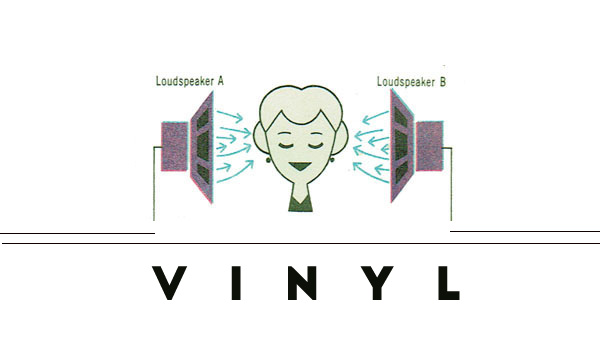 More from the excruciatingly ordinary Readers Digest record collection.
It's all the hits of today, played by clean-cut people who don't do drugs. This time:
| | |
| --- | --- |
| | From the very beginning, the upbeat grin of the original is missing. From the very first few notes. |