Back to the museum, where a sign gives you evidence of the local attitudes towards officialdom and its various proclamations: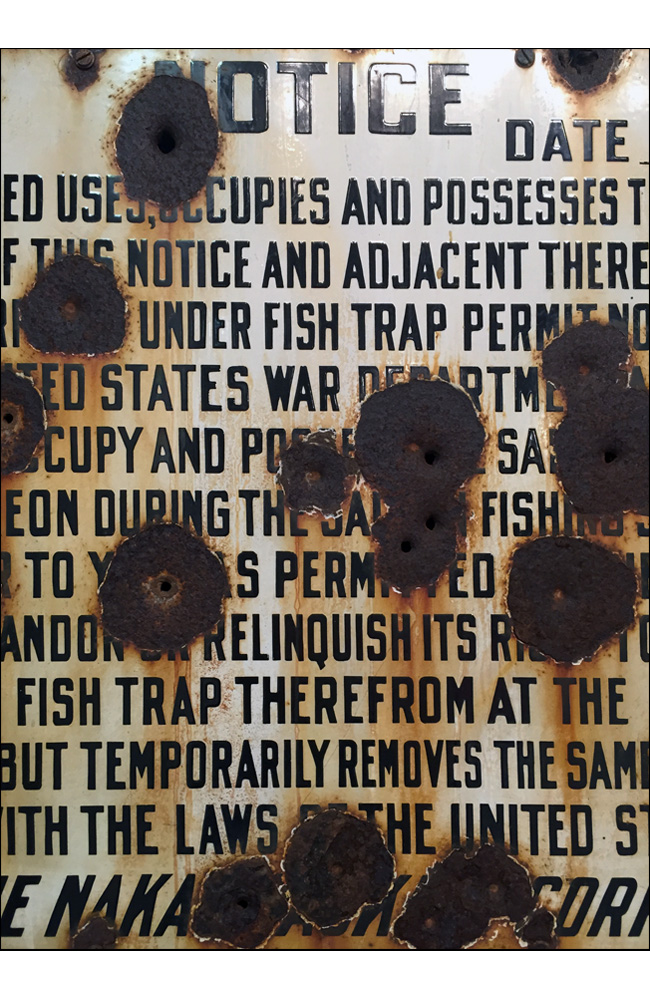 I know it's an odd trip where your favorite photos are photos of photos, but there's little else. Well, there's Spring Street, which is the former more than the latter.
During Prohibition, I read, the skiffs would go under the bars and stores and lift liquor up through trap doors.
I can't think of anything more fruitless than trying to enforce Prohibition in Alaska. For heaven's sake. Let them drink.
Nineteen seconds of context, if you like:


That was the morning, and it was short and wet. Wife and daughter went off to see some logging thing, a tourist demonstration that occurs every few hours for people who got off the ship to buy a box of dried salmon. Sitka this isn't, but it's different, and I'm glad I found the pictures.
Like this.
Something on the right burned down, I suspect.
LATER (THE NEXT DAY) Up in the Crow's Nest, or the Explorations Cafe, depending on whether you're drinking hooch or coffee. One of the guys I've known on every trip said there was someone standing outside the ship with a sign:
COOKE-LILEKS
As you might imagine this was . . . concerning, inasmuch as there was no reason for anyone to be standing outside the ship expecting me. Turns out the local newspaper editors had tweeted an invite for Charles C.W. and myself to join them for coffee; since I don't have any internet on these events, I didn't get the notice. Drat: would have been fun. I mean, when do you walk off a ship and find readers waiting? Makes a fellow feel like a globe-trotting author with readers in every port.
We pulled out around noon, and headed out into an impatient sea. Fog and swirling clouds of doom that suggested we were heading into the land of deep evil, but no, it was just Canada. Last dinner - Friday night everyone will be in port - so this meant the parade of kitchen staff and the clap-along hoorah. At least this time it was not accompanied by Baked Alaska, or a long entreaty to give them good marks on the survey forms. We were told that the scale only went from 1 to 9, because 10 was perfect, and they could only try for perfection. Some sort of line-wide humility meant that perfection was out of the question, because they defined it so highly mortals could not hope to meet the standards. But of course a scale of one to nine simply means you're judging them in Base Nine. In order for this conceit to work, there had to be the option of a ten, which you would refrain from choosing because that would be hubris, and the gods, thus angered, would send the ship thundering to the bottom.
Anyway, they just sang a song and we could choose our own dessert.
TOMORROW: The end, with a twist.