Friday was awful. The markets, as you may have heard, fell apart, but at least no public figure of high regard and power came out and said "The fundamentals of the economy are sound," which is always a sign you should buy gold and canned goods and bury the guns and ammo. I've been through several of these. They're never fun. They may be needed. Things get frothy. But it's like being on a ship and feeling it suddenly list to one side. It's even more maddening when you thought - no, knew - that there were all sorts of poisons in the mud waiting to hatch out; it's not as if I don't read the news. But you hang on and assume your stoic face and hope you're not looking like Captain Smith on the bridge, waiting for the window to shatter.
So there's that. And there's the unreality of everything going on as normal as it happens. Especially the construction. As usual I ended the day back in the area of the old Strib building, filming its demise. It stirs no emotions. Perhaps when they take down the front, I'll feel different - but I said goodbye a while ago, and I've priced in the emotional cost of the demolition, to borrow the terms of the seething pit of fear and greed that is the market, and . . . I don't know. There are times when things feel nailed down and times when they seem to float. This is a floating stage. There is an unreality that seems to attend the news, a bizarre inversion of the usual certainties. Why, this should appall and alarm . . . yet it does not. This is the opposite of what we have always thought, yet now it is. These are our enemies, and yet we are shaking hands. This is a threat, yet we whistle and make puppy Vines. This man rises, and one after the other I watch reasonable, rational people sniff his cuffs. What. Come on. What.
But that was Friday. I went through the usual steps for a good Friday night, even though Daughter was out on a sleepover. Saturday I woke early to pick her up from said sleepover, and began a day that consisted of two things:
1. Writing webpages by the dozens for future consumption
2. Driving child hither & yon
The former you will know soon enough; let's just say I am burning through archived materials at a furious pace, and EVERYTHING gets updates in 2016. The latter required: picking up from sleepover, ferrying friend home. Cool heels. Off to piano. Back from piano. Cool heels. Off to meet friends at the Uptown Diner in, well, Uptown.
"That's the old Rax Roast Beef chain," I said as we approached. Never went there, but it was a mainstay until it shuttered and was replaced by Lucky Dragon Chinese Glop or whatever. "And the Chipotle was the Embers. The Uptown Embers. Bar rush was a thing to behold. Punks, drunks, 80s victims with popped collars, everyone together for eggs and pancakes."
"And smoking cigarettes," she said with scorn.
"Yes. And smoking cigarettes." I remembered the last time I was there: late night, of course, Steve, Sam maybe, Lisa definitely. Lisa who died in her sleep a while back. In memory she's bright and smiling with that combination of sarcasm and delight she always had.
Memory. Thanks, Memory! Because earlier, 20 blocks back, we'd passed a place where Daughter had a summer "camp," doing some craft stuff for an afternoon in a humid gym under the tutelage of good earnest high-school girls. She'd remembered that.
"But I won't remember today," she said. "Isn't that odd? A year from now, this day - " she made a slow slicing gesture. "Like it never happened."
"Oh, I don't know."
"No no you're right, if I take pictures, I will."
"Always take pictures. Write down the good stuff." Here comes the Parental Wisdom. "The point of experiencing things isn't to have something to remember, but if you have something to remember then it's not all a long squander, you know?"
She nodded. She does take a lot of pictures and notes. She's got a good start on having a sense of her passage.
"Imagine," I said, "that you'd hung around with someone every day, but they only remembered about 20% of it."
"What do you mean?"
"You hung around for 15 years, and you remembered everything, but they forget most of it."
"You mean like Alzheimers?"
"I mean like parenthood."

I have no idea why I set this stuff aside, except to memorialize the most underwhelming summer in years with a commercial salute to Summer Soup Plates.
This will go on all week. It's cultural anthropology at the atomic level.
Two eggs. Or rather two halves of one egg. A cup of gumbo. FOUR cookies.
No one will argue with this. Next, puke-gruel:
Remember, these are summer treats for hot weather. Because when the mercury kisses 90, folks think: "Cream cheese and date-nuts."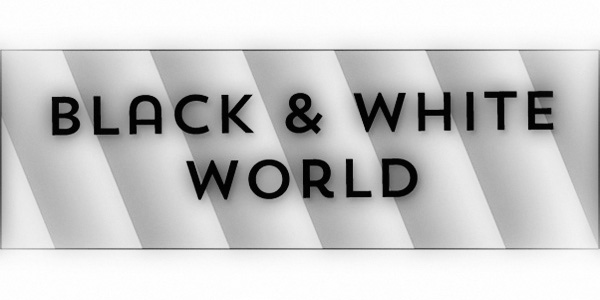 For 1939, and a major studio release, this looks like a rather amateurish title card.
Hey. let's go to the airport! Who's there?
Name that knockout. She's lovesick, which means she will find love in the space of the movie. Cut! to a boardroom, where a criminal is being handed over to a bounty hunter. Name that gaunt and confident man:
Yes, it's Drew Barrymore's grandfather. There are other people whose stories are sketched quickly, and then everyone boards the tiny, tiny plane - and it's off! Well, after this:
Yes, it's hand-cranked. Tense faces look out the window, wondering what this long, noisy, bumpy flight will bring. I mean, it can't be good, because they're in a movie, and they probably read ahead in the script.
The plane gets up just fine, and time is chewed up reminding us who's on the plane. It's hard to show you what the interior of a 1939 plane looks like, because the space is so cramped it's hard to make any sense of it. But you see there's a few sleeping compartments, which is a wonderful idea. It's my dream to sleep lying down on in a plane. That's the height of luxury.
Interior:
Well, the weather started turning rough, and the tiny plane was tossed. An engine dies, and they have to land. John Barrymore, meanwhile, has gotten stinking drunk - there's some fine acting - and he bursts into the cabin to demand they turn around. Turbulence gets worse, and we learn an important lesson in airplane door design.
So they crash land, and the rest of the movie is about deciding which five people will go back. Of course, the company office is on the matter, holding meetings in the Room of Enormous Maps:
We're adding routes to Alaska and Chile - we're going to need a five-story room!
Anyway, it's castaway time, with the usual fistfights, small triumphs, love stories, old people being noble, cute kid being cute, and so on, The knockout doesn't get much of a story, alas, but she becomes a mother to the kid, so that's her happy ending.
And who is she?
I never understood why she wasn't more famous before she turned to comedy.
Anyway: a pretty sharp little B with a most unexpected, and very 30s, ending. Sentimental they were, but man, could they lay it on hard if they had to. Won't spoil it, in case you ever come across the movie.

That's it for today! See you tomorrow.