The Fair began in earnest today, which was odd because it's usually in Falcon Heights. Hah! Never gets old. I went through the usual tsuris to get there - drive to the U, park if you can (I could), get on the bus, ride the secret passageway to St. Paul, then get off wondering what the devil I was going to do. Well, start filming people. I'm doing the whole thing on my phone, as per the annual resolution, and I've gotten some unique shots by putting the phone on a tripod, extending all the legs, shooting in the Hyperlapse app and walking verrrrry slowly. I get this overhead perspective that's like a tracking shot from a crane-mounted camera, and it really pops. I think. I hope. I kid; no one notices.
I had a piece of sausage the size of a tennis ball for lunch. It came with another piece of sausage the size of a tennis ball. Really wish the portions were smaller; I'd gladly pay 60% for 50% of the meal, if the option presented itself - but sheer unapologetic gluttony is the rule, and only the heretic cries out for less.
Well-wishers and readers came up to the booth. It's always interesting to hear similar remarks, like "I never know where you're going," and I always tell them "neither do I." Sometimes they would ask for a picture. I think it's more appropriate that I take their picture.
And the reason that's there is because they have a relative who lives in the DC area who reads the Bleat, and probably just had a myocardial infarction. Let's all wave and see if he emerges in the comments!
On twitter MN Adman posted this remark:
Vile, spiteful malevolence! I did not run away. I was talking to an old patron of the Diner, who drops by the booth every year to say hello and reminisce a bit. I get more comments about that shirt than you can imagine, which is why I wear it. Strikes a deep resonant GONGGGG amongst folk of a certain age; they all miss the big glowering Food Bird.
Anyway: I went to the Fair, roamed around, shot a video, then did an hour and a half at the booth selling T-shirts. I love doing the booth, partly because I can leave whenever I want, and it's fun playing with the customers. One lady gave me a $100 for two shirts, and I went down to the register, got change, then wandered back and asked if I could help her. She said she had bought two shirts and given me a hundred dollars. I looked confused and said she may have been talking to someone else. Actually had her going for a moment. Then I counted out the money and she did not hit me. Mission accomplished.
Looks like this from the perspective of the booth:


Left with the nagging feeling I didn't have enough for the daily video; went hme, downloaded everything, and discovered I was right. Put it together anyway/ Had one interview section that was gold, and that's enough. These are just slice-of-life things, short and bright. I'll hit my stride next week.
Remember, Fair Rules apply. The Bleat gets word-light and picture-heavy, but the below-the-fold stuff is still doled out in the usual rations.


We must observe the traditions, even if the Fair has changed everything; I'd be remiss if I didn't update you on the huge construction project that is remaking my old workplace. I don't want anyone to point at me and shout HIM! THAT ONE! HE IS REMISS!
By "remaking" I mean eradication. Monday's 40 seconds of demolition:






As usual for Friday, the Music Cues. Of course we begin with the Couple Next Door, with its cheerful soundtrack of the mid-century domestic scene. We're coming to the end, and I'm renaming and finding dupes . . . and I'm not sure it matters. It's just a Friday thing, no? Little music cues, never meant to be remembered, stuck in a show that was never meant to be heard again.

| | |
| --- | --- |
| | CND Cue #576 I'm sure this is a repeat. |

| | |
| --- | --- |
| | CND Cue #577 And I'm just as sure this isn't. But the end is familiar. |

Here's the first in a series of Public Service Announcements that ran on the Armed Forces Radio service. They served no purpose whatsoever, except to make GIs homesick.

| | |
| --- | --- |
| | Phoenix: it's still there! |
Finally, our ad of the week: the second of two BBQ ads, with all the requisite cliches.
| | |
| --- | --- |
| | Bahbah quein' Stake. |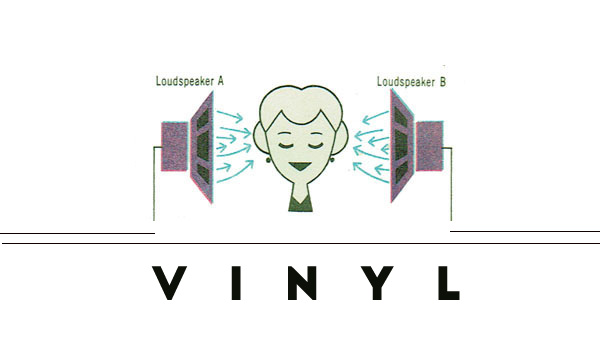 Our month of 101 String concludes with a cover that's almost NSFW:
The Penthousification of the culture was well underway.
| | |
| --- | --- |
| | The nice ladies who loved that lush 101 Strings sound may have been put off by this. |

That'll do it - see you in the usual places! Except not. Friday's newspaper column got bumped to Saturday, because they had excess news and a tight section. Not happy, but it happens every four years at most.
Sorry if I messed up last week's 60s update, which I think I did. It was supposed to start here last week. This week it starts here.