Is there such a thing as white chocolate? I know there's a substance that goes by the name, but when I think about it, it's not chocolate. At least in the sense that I understand chocolate. Daughter bought some for a recipe, but it turns out it's not White Chocolate. It's White Morsels.
Asked daughter if she knew this, since wife pointed out that the White Nodules were Morsels.
"The recipe called for Morsels," she said from downstairs.
I repeated this to my wife with a triumphant so-there inflection. Wife looks for the recipe on her iPad.
"It says White Chocolate Morsels."
This is why I do not bake and am perfectly content to leave it to bakers.
It's been my week for odd conversations. I was walking down the street and found George Bush, his wife Laura, and a third person, a younger man, sitting in director's chair on the sidewalk. This seemed normal. I asked what we could do to get rid of Jeb Bush, and George laughed and said "try hair oil." Then he turned around to talk to someone else. Laura thought this was funny and told me to repeat the exchange to the third person, who I realized right away was a relative of diminished mental capacity. "Tell him what you said." I said I wanted to know how to get rid of Jeb and George suggested hair oil. The younger man seemed upset by it all, and didn't know what we were talking about getting rid of Jeb. That was mean.
Then I woke up.
Week's done - well, it's not; still have another column to do - but for Bleat purposes, fini. On to the showcase of barely competent photography.

I mentioned that I went to Lakewood earlier this week - doing a story which will run on Halloween. The chapel:
It's incredible inside - the style of 1909, the last gasp of the classical arts.
When I said the Big Important People were buried here, this is what I meant:
There's a modern Mausoleum, with spare grey expanses punctuated by light and life:
And monuments for groups, like firefighters . . . or the GAR.
And that's about 1/100th of the place. It's in the heart of the city, too - as is the Pioneer and Settlers Cemetery.
But it's sparsely populated, and its citizens are forgotten.

I parked by the old building today - or rather, where the old bulding once stood. The apartments alongside the main towers went up quickly, but that's because they're wood and drywall.
If you're wondering "who the devil would want to live there?" the answer is across the street: a nice new big park. I wandered over by the new parking ramp for the stadium, and was surprised to see . . . this.
Pre-weathered for your convenience, I guess.





As usual for Friday, the Music Cues. Of course we begin with the Couple Next Door, with its cheerful soundtrack of the mid-century domestic scene. Actual bits of script are left in now and then for surreal effect.

| | |
| --- | --- |
| | CND Cue #592 Somewhat cheerful cue for carnival forbidding. |

| | |
| --- | --- |
| | CND Cue #593 Always happy to play this one when it pops up. Those strings. |

The PSA of the week: An Armed Forces Radio PSA reminds you that there is such a thing as Michigan.

| | |
| --- | --- |
| | Wonder if there's 48 in this series, or 50. |
Finally, our ad of the week: I don't have a date on this one, because I snipped it before I developed my usual naming convention. I am so ashamed. I feel sorry with my rice.
| | |
| --- | --- |
| | I just called it Ad StrangeBeer. |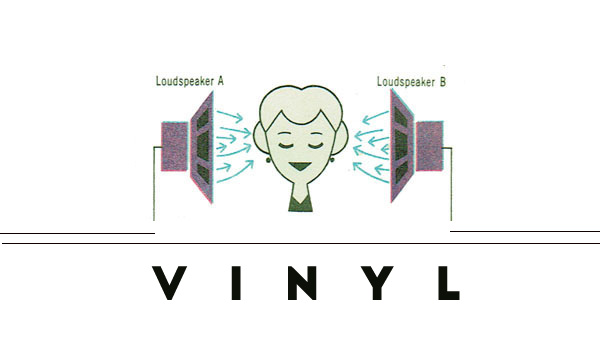 More schmaltz for those who have long ago stopped caring what's new and different.
It is difficult for modern ears to wonder why anyone would want to listen to this more than once. Sammy Kaye was a big-band-era guy, but his sound was Sweet, not Hot and Wild. Sunday Serenade was the name of his radio show, but this was a quarter-century after. For people who wanted to remember when, I guess.

That'll do it - see you in the usual places!