As another week staggers to the limpness that is always the Frday Bleat, but as you'll see below - or not - I've good reason for not going on and on. I've also been working on a project I wish I could describe, but I'm in the Conceptual Stage, where every new idea leads to a good thing and a stupid thing that has to be explained away. And then there's the theme music, the difficulty of guessing the ambience of a 1940s small-town hotel lobby, and the problem of explaining how I can interview guests from 2015 when I'm stuck in -
Well, just wait.


This is boring, and if you wish to skip to the next boring part I will understand. But: a note about this week, and why today is shy.
My obligations this week have included eleven pieces for the paper, including an architecture column due Sunday evening. Oh what else is due Sunday evening? Nothing, except the Monday Bleat, which may suffer, and the National Review column, which cannot be put off. Sunday I will MC a concert at 2 PM and I have a rehearsal for another orchestra talking-job in the evening. It is the biggest train-car pile-up I've had in a very long time, and I have been writing waaaay in advance every night.
As for the column: it is moving to Variety. I am moving to Variety. I like the sound of that, really. I enjoyed being in Metro, but the constraints on the subject matter can be confining. In Variety I can write about anything, and I will. This means I have to move my desk - something I'm used to, having moved six times at the old office. You learn to travel light.
I have a big wooden sculpture of the Red Owl; I have a rack topper from the 60s for the newspaper, showing people queued up for a bus reading the paper; I have a family picture. I have a coffee cup full of the unsharpened pencils I bought my first day on the job; they represent my inability to find a good pencil sharpener. Also potential and the promise of the next piece. Also because I don't use pencils, and figure I might endow the pencils with symbolism. As I've long said, on my last day I will give them all away except for one, which I will snap in half before I leave for the last time.
My new digs are better; closer to the window, closer to the pantry and the lounge area and Keurig machine, next to a work friend, close to the elevator, close to the TV room with all the DVDs that pour in for review, and from what I hear it's a part of the office no manager visits. It's Anatevka.
Took a week to move over. For a few days I wrote at my old desk. Didn't want to leave; it was like the last week of college in the dorm. But today my computer was gone. Just cords. Not that I use my office computer at all. Work computers are like an android simulation of a good friend with the memory and personality modules removed.
Anyway:

CONSTRUCTION UPDATE. I realized that we're about to lose an old ghost sign because of the hotel construction.
I know it's a dull picture, and believe me, the building going up isn't the most thrilling thing in the world, but oh the sense of satisfaction you'll have when it's finished, and you think "I saw that go up from the start." Trust me! It will give you a warm emotion not unlike parenthood. Well, like watching someone else's parenthood. On TV. Well, you DVR'd all the eps and will get around to them some day.
PUPDATE: long night.




As usual for Friday, the Music Cues. Of course we begin with the Couple Next Door, with its cheerful soundtrack of the mid-century domestic scene. Actual bits of script are left in now and then for surreal effect.

| | |
| --- | --- |
| | CND Cue #596 Another melody we'll never hear in its entirety. |

| | |
| --- | --- |
| | CND Cue #597 Not to be obsessive, but those last 4 notes are different. |

The PSA of the week: let's all feel bad about pollution, because it's the 1970s.

| | |
| --- | --- |
| | The voice: Mr. Ubiquitous. |
Finally, our ad of the week: Remember the Whistler, discussed in Monday's B&W World? They had a Limerick contest, Marvin Miller had to pretend to chuckle at each entry.
| | |
| --- | --- |
| | Signal: once as common as Bill Conrad's voice. |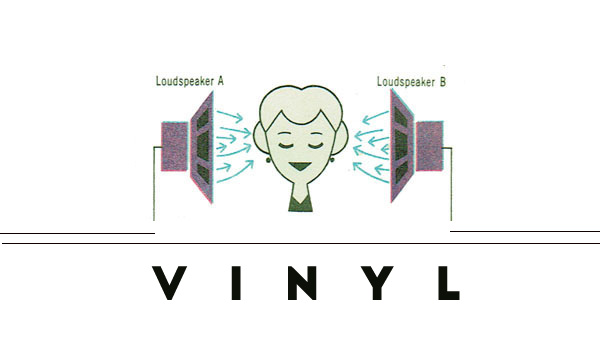 Back to the Hart Collection 78s, and Wynonie "Blues" Harris.
Wynonie Harris (August 24, 1915[2] – June 14, 1969), born in Omaha, Nebraska, was an American blues shouter and rhythm and blues singer of upbeat songs, featuring humorous, often ribald lyrics. With fifteen Top 10 hits between 1946 and 1952, Harris is generally considered one of rock and roll's forerunners, influencing Elvis Presley among others.
As for the famed and influential Oscar Pettiford:
Pettiford is considered the pioneer of the cello as a solo instrument in jazz music. He first played the cello as a practical joke on his band leader (Woody Herman) when he walked off stage during his solo spot and came back, unexpectedly with a cello and played on that.
Died in Copenhagen at the age of 37, laid low by" a virus closely related to polio." Hmm.
| | |
| --- | --- |
| | I wonder if everyone was just bored by the end, because the singer and muscians seem to lose all enthusiasm. |

That'll do it - see you in the usual places! Except for the column and work blog.
So, I won't see you in the usual places. But back here on Monday with double-concert wrap-ups.