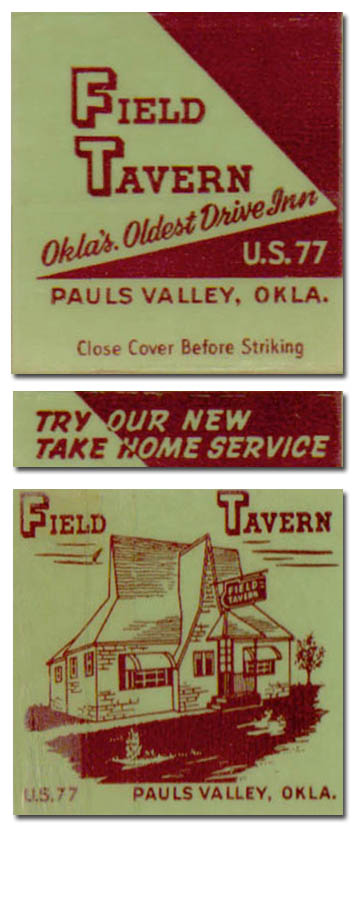 Home to Oklahoma's most beloved pecan pies. At least that what Field's website says:
It all started when two brothers, Lee and Julian Field, opened a small restaurant, Field's Tavern, near the corner of Paul and Walnut in Pauls Valley. After World War 1, the brothers bought the corner the cafe' stood on, which became one of the busiest in town when U.S. 77 was constructed. The brothers began with a filling station, then added cottages, and in 1925 the restaurant, to become a one-stop service center for travelers.
The grandchildren run the operation today, which is nice. More of the town and their remarkable gas station here, at the Bleat; scroll down past the ad.