One of the more . . . blatant homages to the Great Sign, I think. I still have no idea why it's named after the famous billionaire – unless the proprietor hoped that one day he'd be cleaning the rooms and discover that Ava Gardner had been stashed in #6.
The back of the card appears to be written by the same person who wrote the "From Hell" letter sent by Jack the Ripper.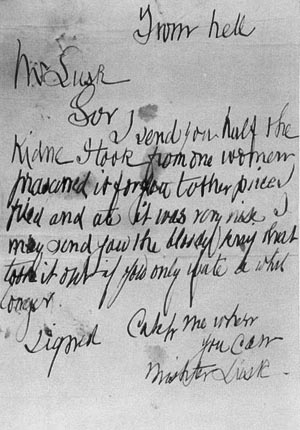 All I can make out is the phrase "looked at TV (Ironside)" - a detail that fixes this letter right in the middle of 1972, from which it comes.